Insurance And Financial Services Training Seminar Calendar
Listed below are both our best-selling Insurance And Financial Services seminars and Insurance And Financial Services classes, as well as a full schedule of Insurance And Financial Services classes to help with your Insurance And Financial Services training and Insurance And Financial Services compliance training needs.

To see more details or to make a reservation for a particular event, simply click the title and follow the appropriate directions therein; to see events for future months, click on the desired month.
Featured Events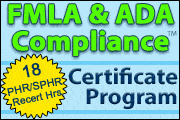 Certificate Program In FMLA & ADA Compliance
Dates through 11/6/2019
Get Great Training For FMLA And ADA Compliance!
Discover vital employment law knowledge, critical strategies to perfect your HR skills, and earn your certificate in FMLA, ADA, and GINA compliance and best practices!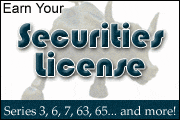 Securities Licensing
10/01/2008 - 12/31/2009
Do you need securities exam prep for the Series 6 or Series 7 to begin your career as a Financial Advisor; the Series 65 or Series 66 to act as an Investment Advisor Representative; or the Series 9, 10 or 24 to become a Registered Principal?
We can help with numerous securities exam prep courses - in several convenient formats - to help you pass your exam!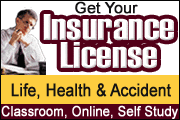 Insurance Licensing
10/01/2008 - 12/31/2009
Insurance Licensing is regulated at the state level and, as such, each state government establishes its own insurance licensing requirements and examination procedures.
Click on this link to learn what your state's licensing requirements are, and view our training solutions to help you pass your state's insurance licensing exam!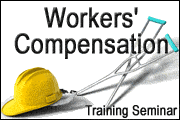 Workers' Comp Training Seminar
Dates through 2/1/2019
Learn Workers Compensation Law And Your Compliance Requirements
In this information-packed seminar, you'll discover a wealth of strategies, insider tips, tools, and more to help you manage your entire workers' compensation plan more effectively.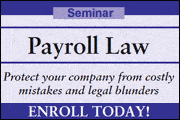 Payroll Law Seminar
Dates through 2/1/2019
A Day That Brings Clarity To Your Payroll Gray Areas!
Armed with the strategies you'll gain at this seminar, you'll handle payroll accurately, legally, and with complete confidence!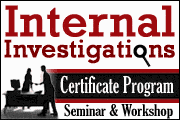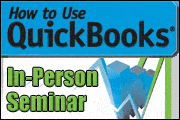 QuickBooks® Immersion
Dates through 1/31/2019
QuickBooks is one of today's business accounting lifesavers.
In this seminar, we'll get you up to speed on QuickBooks' many features, tools, and menus; explore the easiest, most efficient ways to put QuickBooks to work for you; and drill down into more advanced functions.
How To Read And Understand Financial Statements
Dates through 2/1/2019
If you're a business professional who could benefit from a more thorough grasp of financial statements, this course is tailor-made for you!
This course is designed to give business owners, managers, and other non-financial professionals an arsenal of tools for understanding, analyzing, and interpreting financial statements.
Seminar Calendar

Sep 18|Oct 18|Nov 18|Dec 18|Jan 19|Topic/State
We currently do not have an exact match for your search. Please restate your search or select another month.
Sep 18|Oct 18|Nov 18|Dec 18|Jan 19|Topic/State
Licensing
Earn your License quickly and easily!

Designations/Certifications
Improve your knowledge and industry standing!

Professional Development
Products & Services to help manage and grow your career!

Need training or resources in other areas? Try our other Training Center sites:

HR, Acct., Banking, Insurance, Fin. Svcs., Real Estate, Mortgage, HealthCare, Safety, Sales

Want Your Event Listed?

Contact us to have your product, services, or events listed.
BankTrainingCenter.com offers banking events, banking seminars, and banking conferences from vendors and Associations to help with your banking training needs.