Searching For Insurance Agent Training?
Need Insurance Agent training for you and/or your staff? Then you've come to the right place!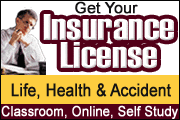 Some of the best financial careers today are found in the insurance industry. Insurance is a trillion-dollar industry that continues to grow. It is a service that every person needs, and starting a career in insurance can be very rewarding!
The Agent Broker Training Center offers Insurance Agent training for individuals who are either beginning a career in insurance or who are already established but would like to improve or expand their knowledge with additional insurance agent training.
We offer state-approved insurance licensing and exam prep courses, exam preparation for securities licenses, and certifications, designations, and specialized training for areas such as claims adjusting, how to sell annuities, LTC plans, etc.
---
Insurance Agent Licensing Courses
---

The Agent Broker Training Center offers the following Insurance Agent licensing courses:
Insurance Agent Licensing For Life, Health, and/or Property And Casualty

To begin your Insurance Agent training, some states require a pre-licensing course before you are allowed to sit for the state exam. Other states do not. However, for those states, you will find that you still need exam prep materials to help study and pass your state's exam.

Whichever requirement is applicable, we offer pre-licensing and exam prep courses for Life, Health, and Property & Casualty (P&C) insurance in online, in-person, or self-study formats in most US states.

Adjuster Licensing

Considering a career as an adjuster? Each state establishes its own adjuster requirements and exam procedures. To find the right adjuster license for you, simply click HERE and choose your state.
---
Insurance Agent Training: Additional Licenses And Insurance Agent Training Courses
---

Do you have a Life/Health license but want to expand your career in insurance? Would you like to sell mutual funds, variable annuities, or variable life insurance contracts?

If yes, then consider getting a Series 6 and Series 63 license or specializing in a market niche such as:

Life Insurance Sales Success ToolKit to help improve your sales.
---
Insurance Agent Certifications And Designations
---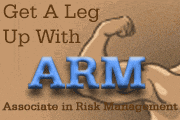 Enhance your Insurance Agent career by earning a certification or designation such as:

We offer training materials and prep courses for all Insurance Certifications and Designations!