California 52-Hour Property & Casualty Live Classroom Course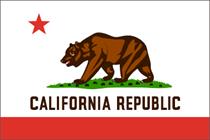 Seminar: ID# 1004022
Pricing: $368.70
About This Course:
Pass your insurance exam on the first try with our live classroom course that is taught by knowledgeable instructors with many years of insurance experience.
This class meets the pre-requisite educational requirements set by the California Department of Insurance, and is taught over seven consecutive days - five for the laws and licensing requirements and two for exam prep.
This Class Includes:
LIVE 40-Hour Property and Casualty Pre-Licensing Course

LIVE 12-Hour Code and Ethics Pre-Licensing Course

LIVE 2-Day Exam Prep Course

Property and Casualty Workbook

Over 500 Practice Questions to help you pass your exam

Property and Casualty Flashcards covering over 150 key terms and definitions
No pre-study required! All course materials are distributed on the first day of class!
We File Your Certificate Of Completion For You!
You receive a Certificate of Completion at the end of the course. We'll file your Certificate with the Department of Insurance on your behalf, saving you additional time and money!
Bonus Material
Passing your licensing exam is one thing, but generating business in another. To help, you also receive our "How To Use Your Property and Casualty Insurance License" Webinar that teaches you the ins and outs of promoting your business. Instructions for accessing this webinar are provided at the end of the seminar.