2020 Financial Services Events
Listed below is our list of financial services and insurance webinars for 2020. Many offer industry-specific credits; simply click a title for specifics.
Securities Licensing
Earn Your Securities License

Find the details and requirements for earning your SIE, Series 6, Series 7, or other type of license.
How Workers' Compensation Works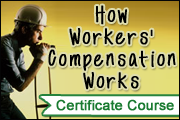 You will learn the basic concepts in workers' compensation including how a state's statutory legal structure fits into the bigger picture by understanding insurance policy coverage, premium calculations and coverage issues.

FMLA Training & Certification Program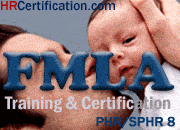 Want to know more about the Family Medical Leave Act and receive the Certified FMLA Administrator designation? Enroll in the FMLA Training & Certification Program to become the FMLA expert in your office.
Looking for webinars available right now? Check out our on-demand webinars.
Find Seminars, Webinars, And Online Training In Your Area