Arizona Property & Casualty Insurance License
Best-Selling Training Courses:
Instructor-Led: Webinars
Online Training Courses
Earn Your Arizona P&C Insurance License With Our Arizona Exam Prep Courses!
Agent Broker Training Center provides a full inventory of state-approved training courses to become a licensed Insurance Agent in Arizona in cities like Phoenix, Scottsdale, Tempe, Mesa, Glendale, Chandler, Yuma, Flagstaff, and Tucson.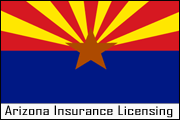 Specifically, we offer Arizona insurance licensing exam prep, study guides, practice tests, and pre-licensing courses, as well as information to help with your examination scheduling.
What An Arizona Property And Casualty Insurance License Can Do For You
An Arizona Property And Casualty insurance license can be a great way to round out your insurance offerings. Even if you already have a life and health insurance license, you could be passing up on a tremendous amount of business by not being able to offer P&C policies. A property and casualty insurance license can make all the difference, and Agent Broker Training Center can help you get yours with our Arizona property and casualty exam prep courses.
How To Get Your Arizona Property And Casualty Insurance License
Requirements For An Arizona Property And Casualty License
1.
Fulfill The Arizona Pre-License Education Requirements
The first step to earn your Arizona insurance license is to take a pre-license course. Luckily, we offer property and casualty license training courses that fulfill the applicalble prelicense education requirements. Courses are available in seminar and self-study formats.
These pre-licensing and exam prep materials materials are delivered in an easy-to-understand manner that provides important insights and valuable exam tips and strategies covering Arizona's rules and regulations for P&C insurance licensing. You receive:
Both print and online tools that include a comprehensive textbook utilizing short, focused paragraphs with numerous graphics and exercises to help students learn faster and retain critical information
A searchable FAQs database
Exam Tips, Study Calendar, and hundreds of practice exam questions
State Law Supplement that provides the most current state laws and regulations
Videos that can be viewed anytime, anywhere, and as frequently as you like
Instructor email access for help with any tough areas
Use our Arizona property and casualty exam prep materials to test yourself with practice questions and solutions, pinpoint problem areas by building customized exams based on difficulty, length, and topic of your choice, and create online personal notes and bookmarks for future reference.
2.
Fill Out Your Arizona License Application And Schedule Your Exam
After completing your pre-license coursework, you should schedule time to take the insurance exam. You must pass your exam within one year of completing your pre-license education course. We have provided contact information for Arizona insurance licensing lower on this page.
Tip: Whether you take on in-person, online, or self-study Arizona pre-licensing course, all come with many sample exam questions. We suggest you take as many of these sample exams as possible, so you might want to leave two weeks between when you pass your pre-licensing course and your exam date.
To start the process of earning your Arizona P&C Insurance license, simply choose your preferred pre-licensing course from the list below.
Recommended Arizona Property And Casualty Pre-License Insurance And Exam Prep Courses
When you choose to study for your Arizona property and casualty exam with prep courses from Agent Broker Training Center, you get the advantage of a solid but flexible structure for studying. We offer online training courses, live seminars and self-study packages that include Arizona property and casualty exam prep materials so you can study your way to get the results you want.
To find Arizona P&C licensing courses, either click on a Recommended Course below, or select "Insurance - Property & Casualty" and your state from the "Licensing" section of the search box below. Good luck earning your Arizona P&C license!
Best-Selling Training Courses:
Instructor-Led: Webinars
Online Training Courses
Find Seminars, Webinars, And Online Training In Your Area
Arizona Property And Casualty Insurance License Pre-Licensing Requirements
While there is no pre-licensing requirements for earning your Arizona insurance license, taking an exam prep course is the best way to prepare for, and pass, your Arizona Property & Casualty licensing exam. There is a great deal of information to absorb, and if you do not approach it in a systematic way, it will be very difficult to pass the state exam. Our courses provide the organization and the information you need to succeed on the licensing exam.
Once you have taken an exam prep course and have studied for earning your Arizona insurance license, you should be ready to take the exam. Start by contacting Prometric online or at 1-800-853-5448. You can expect a fee of around $50.
Don't forget to show up to the exam with a valid government-issued ID that includes a picture. You will also want to be sure to remember to submit your fingerprints as part of your application if you pass. If you do pass, you will find out right away on the screen. You will also receive a printed report. Once you have received a pass and submitted your fingerprints, you can apply for your license through NIPR.
What Is On The Arizona Property And Casualty Insurance License Exam? What Exam Prep Should I Do?
The Arizona P&C insurance licensing exam features 150 questions with three hours to complete the entire exam in the following categories:
General Insurance
Property and Casualty Insurance Basics
Dwelling Policy
Homeowners Policy
Auto Insurance
Commercial Package Policy
Businessowners Policy
Workers Compensation Insurance
Other Coverages and Options
Insurance Regulation
You will need a 70% score to pass your Arizona Property and Casualty license exam.
Contact Info: Arizona Claims Adjuster Licensing Info
Arizona Department of Insurance - Licensing DivisionAddress:
100 North 15th Avenue, Suite 102 | Phoenix, AZ 85007-2624
Phone:
602.364.4457
Fax:
602.364.4460
Email:
licensing@azinsurance.gov
Website:
http://www.id.state.az.us
Examination FacilityProvider:
Prometric
Phone:
1.800.853.5448
Website:
http://www.prometric.com/Arizona
Other Insurance Licensing Courses For Arizona:
Disclaimer
This information is based on state laws and regulations, and is subject to change. ABTrainingCenter makes every effort to make sure this information is current and accurate, however, ABTrainingCenter is not engaged in rendering legal or professional advice and shall not be held responsible for inaccuracies contained herein.