Georgia Insurance Adjuster License
Best-Selling Training Courses:
Online Training Courses
Instructor-Led: Webinars
Earn Your Georgia Insurance Adjuster License!
Becoming a Georgia Claims Adjuster can be an appealing profession that can be quite lucrative. But before you can begin working as an Insurance Adjuster, you must first obtain your GA Insurance Adjuster License.
Whether you already work in the insurance field or are trying to get into this lucrative area of employment, earning an insurance adjuster license in Georgia is a great way to start. The insurance adjuster position is a potentially lucrative way to enter the insurance game, and you can start on the road towards earning that position with Georgia adjuster licensing courses from ABTrainingCenter.com.
What Is An Insurance Claims Adjuster?
If you have ever needed to file an insurance claim yourself, you have probably run into an insurance claims adjuster. They are the front-line fighters of the insurance world, appearing first on the scene after a claim is filed. They analyze the situation, talk to witnesses, do research and otherwise investigate to make sure the claim is legitimate and the claimant gets a settlement that is fair based on the parameters of their policy.
How Do I Become a Georgia Insurance Claims Adjuster?
There are a few requirements for becoming a Georgia insurance claims adjuster - some basic, some a little more complicated. You must be 18 years of age or older, and you must complete a 40-hour adjuster pre-licensing course. Fortunately, you can find the Georgia adjuster licensing courses you need right here at AB Training Center.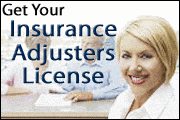 Once you have completed the course, your next step is to take the Georgia insurance adjuster exam.
How Do I Earn My Insurance Adjuster License In Georgia?
After you finish our GA claims adjuster course and prove proficiency in the material, we will issue you a certificate of completion. From there, contact the Pearson VUE Testing Centers to schedule your exam. Arrive at your scheduled time with two forms of I.D., including a government-issued photo I.D., and your certificate of completion.
Once you pass the exam with a 70% score or higher, all you need to do to receive your license is send in your application with your fingerprints and submit to a background check.
You will find any courses you need to fulfill pre-licensing requirements and to prepare for the insurance adjuster exam below. Our online pre-licensing course presents all the information you need to pass the insurance adjuster exam presented by experienced, trained professionals in an easy-to-follow format.
Another course you should consider is the Xactimate webinar. Once you receive your adjuster license, you will want to hit the ground running and start working right away. One of the best ways to do that is by using the leading claims adjuster software today, Xactimate. This course will show you the best methods for optimizing Xactimate for your business. Find your course and click the link below to get started.
GA Adjuster License Requirements
The following are the basic requirements for earning a Georgia Claims Adjuster license:
18 years of age or older

Have not committed any serious RIRS actions or 1033 actions

Able to provide employment history for the past five years with no gaps to the current date. This includes full and part-time work, self-employment, military service, unemployment, and/or full-time education

Provide a valid mailing address in the state of Georgia. P.O Boxes are not allowed

Complete a 40-hour Adjuster pre-licensing course

Pass the GA state exam administered by Pearson VUE Testing Centers

Complete the Georgia Insurance Adjuster License application and submit with $65 application fee

Submit fingerprints and undergo basic background check

Continuing Education: Resident licensees with less than 20 years service = 15 hours (3 ethics). Resident licensees with more than 20 years service = 10 hours (3 ethics). No Continuing Education is required for non-residents.
Non-Resident Georgia Insurance Adjuster License
Non-resident applicants for a GA Adjuster License must submit an application. Please visit the
National Insurance Producer Registry
for more information on Georgia non-resident licensing.
NOTE: Georgia grants licensing privileges to those adjusters licensed in their home state. If a state does not require a license for its adjusters you must take the Georgia Adjuster Exam.
Get Your Georgia Insurance Adjuster License With Our Georgia Adjuster Pre-Licensing Courses And Exam Prep Materials
AB Training Center provides approved GA Adjuster training and materials needed to obtain your Georgia Insurance Adjuster License. We have everything you need to prepare yourself for the Georgia Claims Adjuster exam. Simply select from the recommended courses below, or search under "Licensing" in the search box thereafter for "Insurance-Adjusters".
Also Available: Xactimate Training Courses
We also have courses to help you familiarize yourself with Xactimate software. If you aren't familiar with Xactimate already, you'll know all about it once you start working as an adjuster. This is critical claims estimating software and we can show you how to use it the right way.
Best-Selling Training Courses:
Online Training Courses
Instructor-Led: Webinars
Find Seminars, Webinars, And Online Training In Your Area
Contact Info For Your Georgia Claims Adjuster Licensing Exam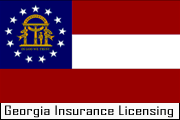 Georgia Insurance Department - Licensing DivisionAddress:
908 West Tower | 2 Martin Luther King, Jr. Dr. | Floyd Memorial Building | Atlanta, GA 30334
Phone:
404.656.2101
Fax:
404.656.0874
Email:
agents@mail.oci.state.ga.us
Website:
https://oci.georgia.gov/agents-agency-licensing
Examination SchedulingProvider:
Pearson VUE
Phone:
1-800-274-0488
Website:
http://www.pearsonvue.com/ga/insurance/
Other Insurance Licensing Courses For Georgia:
Disclaimer
This information is based on state laws and regulations, and is subject to change. ABTrainingCenter makes every effort to make sure this information is current and accurate, however, ABTrainingCenter is not engaged in rendering legal or professional advice and shall not be held responsible for inaccuracies contained herein.