Hawaii Insurance Adjuster License
Best-Selling Training Courses:
Instructor-Led: Webinars
Earn Your Hawaii Insurance Adjuster License!
One of the more popular and rewarding jobs in the insurance field is insurance claims adjuster. If you have the drive and determination, you can become an insurance claims adjuster yourself with a little bit of work. The first step is to obtain an adjuster license for Hawaii, which you can do with the help of ABTrainingCenter.com.
What Is An Insurance Claims Adjuster?
An insurance claims adjuster is the field agent of the insurance world. There are those who write the policies, those who sell the policies, those who pay out the policies and then there are those who determine what those payouts will be. That's where adjusters come in. You respond when a claim is submitted to see just what has occurred, whether it meets the requirements for a valid claim and just how responsible your company is under the policy. You are the detective of the insurance world.
How Do I Become A Hawaii Insurance Claims Adjuster?
As with other Hawaii insurance positions, you don't need to take any Hawaii adjuster license courses in order to sit for the exam. However, you will find that it is highly beneficial to take a course or two in order to familiarize yourself with what may appear on the exam and to help you study properly. Search for courses with Agent Broker Training Center to find the claims adjuster training in Hawaii you need.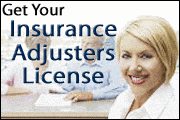 HI Adjuster License Requirements
The requirements for earning a Hawaii Claims Adjuster license include:
18 years of age or older

Be domiciled in Hawaii, or in a state that will permit Hawaii residents to act as adjusters in said other state

Pass the HI state exam administered by Pearson VUE Testing Centers

Complete the Hawaii Insurance Adjuster License application and submit applicable fees

Submit fingerprints and undergo basic background check

No Continuing Education is required
Non-Resident Hawaii Insurance Adjuster License
Non-resident applicants for a HI Adjuster License must submit an application. Please visit the
National Insurance Producer Registry
for more information on Hawaii non-resident licensing.
NOTE: Hawaii does not grant reciprocal licensing. You must pass the Hawaii Adjuster Exam to obtain your Hawaii license.
How Do I Earn My Insurance Adjuster License In Hawaii?
As long as you are 18 years of age or older and live in Hawaii or a state that recognizes Hawaii adjusters, you can receive a Hawaii insurance adjuster license by taking and passing the Hawaii insurance adjuster exam. To start, go to the Pearson VUE Testing Center's website and schedule the exam.
You will need to pass the exam with a grade of 70% or higher to apply for the adjuster license. If you do pass, you will receive instructions on where to submit your adjuster license application and fees. Once you have sent in your application and fingerprints, as well as submitted to a background check, you can expect to receive your license.
In addition to any other courses you may select, it is recommended that you take our Xactimate software course. Xactimate is the leading claims software used by adjusters today, and you will likely be expected to know how to use it. Our course makes Xactimate software easy and will help you get the most out of the program.
Recommended Training Courses And Exam Prep Material For Earning Your Hawaii Insurance Adjuster License
You'll find the Hawaii Adjuster insurance license courses you need here at Agent Broker Training Center. We offer comprehensive courses with all the information you need to pass the exam. These are state-approved courses that can meet your Hawaii pre-licensing requirement. Our programs allow you to study the way you learn best, whether that's through in-person seminars, online classes or self-study materials.
To find the right state-approved course for you, simply select one of the recommended courses below. For additional options, you may search under "Licensing" in the search box below for your desired Insurance License, select ' Hawaii', then press 'Go!'. Good luck earning your Hawaii Adjuster Insurance License!
Best-Selling Training Courses:
Instructor-Led: Webinars
Contact Info: Hawaii Adjuster License Requirements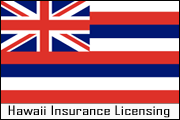 Hawaii Department of Insurance - Licensing DivisionAddress:
P.O. Box 3614 | 335 Merchant Street, Room 213 | Honolulu, HI 96811-3614
Phone:
808.586.2690
Website:
http://www.hawaii.gov/dcca/ins
Examination SchedulingProvider:
Pearson VUE
Phone:
1.800-274-2609
Website:
http://www.pearsonvue.com/hi/insurance/
>
Other Insurance Licensing Courses For Nevada:
Disclaimer
This information is based on state laws and regulations, and is subject to change. ABTrainingCenter makes every effort to make sure this information is current and accurate, however, ABTrainingCenter is not engaged in rendering legal or professional advice and shall not be held responsible for inaccuracies contained herein.