Hawaii Property & Casualty Insurance License
Earn Your Hawaii P&C Insurance License
Property and casualty insurance are two of the most common insurance lines that customers seek across the United States, and Hawaii is no exception to this rule.
If you are an insurance practitioner or looking to become one and want to add property and casualty insurance to the list of policies you offer, you will need a Hawaii property and casualty insurance license. ABTrainingCenter.com has the courses and information you need to pass the Hawaii property and casualty exam and earn the Hawaii insurance license for P&C quickly.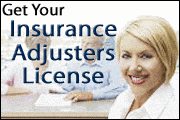 What A Hawaii Property And Casualty Insurance License Can Do For You
If you already have a life and health insurance license in Hawaii, you're only offering your clients half the insurance they need. Anyone in Hawaii who owns property can benefit from good property and casualty insurance, and with the Hawaii property and casualty insurance license, you can be the one that provides it for them.
Property And Casualty Pre-License Requirements For Hawaii Resident Agents
Every state has its own rules governing what pre-license and licensing requirements you must meet to sell insurance in that state. If you already have an insurance license from another state, it may surprise you to learn that there are no pre-licensing requirements for a Hawaii property and casualty insurance license. If you can pass the test, you can sell P&C policies in Hawaii. When you are ready, start by registering for an exam with Pearson VUE and paying the $75 exam fee.
Hawaii Property And Casualty Licensing Examination Requirements
When you arrive at the scheduled exam time, be prepared to show two forms of government-issued identification, including at least one picture I.D. Your property exam will be 93 multiple-choice questions - 78 scored and 15 pretest - which you will have two hours to complete. For the casualty exam, you get two hours and 15 minutes for 103 questions - 86 scored and 17 pre-test. You need a 70% or higher score to pass.
Once you pass the exam, you are almost ready to apply for your license. Just get your fingerprints on record and then you can apply at National Insurance Producer Registry website. Be sure to apply within 60 days of getting fingerprinted.
P&C Insurance Licensing Courses For Hawaii With Agent Broker Training Center
Many applicants make the mistake of not taking any prep courses before sitting for the exam, which can greatly reduce your chances of passing on the first try. You can retake the exam, but it will be in your best interest to pass as soon as possible. AB Training Center property and casualty training courses will make this much easier.
You can take the classes online, which means you can study at your own pace, and we provide all the information you need to pass the exam, as well as proven study techniques to make sure you are as prepared as possible when the time comes.
You can find and sign up for an AB Training Center online training course or self-study package by clicking one of the links below.
Recommended Training Courses And Exam Prep Material For Earning Your Hawaii P&C Insurance License
You'll find the Hawaii Adjuster insurance license courses you need here at Agent Broker Training Center. We offer comprehensive courses with all the information you need to pass the exam. These are state-approved courses that can meet your Hawaii pre-licensing requirement. Our programs allow you to study the way you learn best, whether that's through in-person seminars, online classes or self-study materials.
To find the right state-approved course for you, simply select one of the recommended courses below. For additional options, you may search under "Licensing" in the search box below for your desired Insurance License, select "Hawaii", then press the "Find Training" button. Good luck earning your Hawaii P&C Insurance License!
Recommended Training Courses:
Online Training Courses
Self-Study Materials
Find Seminars, Webinars, And Online Training In Your Area
Contact Info: Hawaii Property And Casualty License Requirements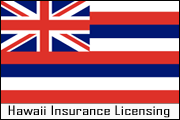 Hawaii Department of Insurance - Licensing DivisionAddress:
P.O. Box 3614 | 335 Merchant Street, Room 213 | Honolulu, HI 96811-3614
Phone:
808.586.2690
Website:
http://www.hawaii.gov/dcca/ins
Examination SchedulingProvider:
Pearson VUE
Phone:
1.800-274-2609
Website:
http://www.pearsonvue.com/hi/insurance/
>
Other Insurance Licensing Courses For Nevada:
Disclaimer
This information is based on state laws and regulations, and is subject to change. ABTrainingCenter makes every effort to make sure this information is current and accurate, however, ABTrainingCenter is not engaged in rendering legal or professional advice and shall not be held responsible for inaccuracies contained herein.