Idaho Insurance Adjuster License
Best-Selling Training Courses:
Online Training Courses
Instructor-Led: Webinars
Earn Your Idaho Insurance Adjuster License!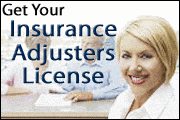 If you are in the insurance business in Idaho or you are interested in getting into this business, becoming an Idaho insurance adjuster is a great way to do it. If you are thinking about becoming an Idaho insurance adjuster, you've come to the right place. ABTrainingCenter.com has the claims adjuster training for Idaho that you need to earn your license fast and get started in your new career.
What Is An Insurance Claims Adjuster?
What does it mean to be an insurance adjuster in Idaho? It means that when someone files a claim with your company, you will be dispatched to investigate that claim. You will do whatever it takes - such as examine the scene, interview witnesses, do research and so on to determine the legitimacy of the claim and help determine how much your company is liable. You are an invaluable part of the insurance process.
How Do I Become An Idaho Insurance Claims Adjuster?
Fortunately, there is no special coursework or experience required to become an Idaho insurance claims adjuster. All you need to do is pass the Idaho insurance adjuster exam and apply for the license.
Although you are not required to take Idaho adjuster license courses, we highly recommend it. Trying to pass the Idaho insurance claims adjuster exam without the proper training or sufficient studying will be extremely difficult. AB Training Center can make it much easier.
We have a special Idaho adjuster exam prep course that you can take online before sitting for the test. You can take this course on your own time and benefit from the vast amount of information that we have compiled and arranged to present to you in an easy-to-understand and memorable way. If you want to pass this exam the first time out, this course will give you your best shot.
Idaho Adjuster License Requirements
Becoming a Idaho Claims Adjuster can be an appealing profession that can be quite lucrative. But before you can begin working as an Insurance Adjuster, you must first obtain your ID Insurance Adjuster License. Below is the basic info for earning an Idaho insurance license.
How Do I Earn My Insurance Adjuster License An Idaho?
Assuming you are at least 18 and a resident of Idaho, all you really need to do is pass the Idaho state exam. Register for the exam through the Pearson VUE Testing Centers and be sure to show up on time for your scheduled exam date. Bring two pieces of identification, including a photo I.D., in order to sit for the exam. Prerequisites include:
18 years of age or older

Pass the ID state exam administered by PSI Testing Centers

Submit fingerprints and undergo basic background check

Resident adjusters are required to complete 24 hours of continuing education (CE) every 2 years. The 24 hours must include at least 3 hours of Ethics.
If you score 70% or higher, you pass and are eligible to apply for the license. Other than that, all you need to do is send in the application with an $80 fee to receive your license and begin working as an insurance claims adjuster in Idaho.
Non-Resident Idaho Insurance Adjuster License
Non-resident applicants for a ID Adjuster License must submit an application. Please visit the
National Insurance Producer Registry
for more information on Idaho non-resident licensing.
NOTE: Idaho grants reciprocal licenses to adjusters who are licensed in their home state or adjusters who hold a Designated Home State (DHS) license, as long as the home or DHS state requires an examination.
Recommended Idaho Adjuster Training Courses
In addition to our prep course, we highly recommend our Xactimate software training course. You will find Xactimate software extremely important if you end up working as an insurance claims adjuster in assisting you with calculating your claims estimates. This course will help you master this software. Good luck passing your Idaho Claims Adjuster insurance licensing exam!
Also Available: Xactimate Training Courses
We also have courses to help you familiarize yourself with Xactimate software. If you aren't familiar with Xactimate already, you'll know all about it once you start working as an adjuster. This is critical claims estimating software and we can show you how to use it the right way.
Best-Selling Training Courses:
Online Training Courses
Instructor-Led: Webinars
Find Seminars, Webinars, And Online Training In Your Area
Contact Info For Your Idaho Claims Adjuster Licensing Exam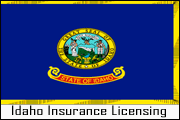 Idaho Department of Insurance - Licensing DivisionAddress:
700 W. State Street, 3rd Floor | P.O. Box 83720 | Boise, ID 83720-0043
Phone:
208.334.4250
Fax:
208.334.4398
Email:
agent@doi.idaho.gov
Website:
https://doi.idaho.gov/licensing/IA/
Examination SchedulingProvider:
Pearson VUE
Phone:
1.888.204.6218
Website:
http://www.asisvcs.com/indhome.asp?CPCAT=1213INS
Other Insurance Licensing Courses For Idaho:
Good luck passing your Idaho Claims Adjuster insurance licensing exam!
Disclaimer
This information is based on state laws and regulations, and is subject to change. ABTrainingCenter makes every effort to make sure this information is current and accurate, however, ABTrainingCenter is not engaged in rendering legal or professional advice and shall not be held responsible for inaccuracies contained herein.