Iowa Securities Licensing

In recent years, Iowa has gained recognition for its thriving economy. In 2010, the state was listed as the sixth best state for business.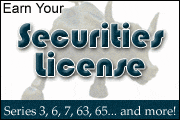 Because of this merit, the demand for securities training has become increasingly high as well.

At AB Training Center, we offer several different courses for those seeking to get their license. We have a considerable amount of different formats ranging from live seminars to online training. By having the freedom to choose the type of class that works best for you, the success rate for passing the license exams is very high. Each one of our courses will equip you with the knowledge you need for success.

Iowa is known for its rich history and ties to Lincoln and the Civil War, but it's growing in popularity in recent years because of its growing economy. With industries in manufacturing, transportation, agriculture, and more, the demand for securities training is no surprise.

At present, AB Training Center has courses available in Ames, Cedar Rapids, Council Bluffs, Davenport, Des Moines, Sioux City, Waterloo, and surrounding cities. To find out about all of the courses and training we have to offer, give us a call today.

Find Iowa Securities Training Courses & Seminars

To find Series 7, Series 6, or Series 63 exam training in Iowa, either click a Recommended Course below or use the search box. Good luck on your exam!