Missouri Insurance Adjuster License Training & Exam Prep
About Missouri Insurance Adjuster Licensing
Earn Your Missouri Insurance Adjuster License
If you are interested in a promising career, you may want to explore becoming an insurance claims adjuster. In Missouri, you will be looking to become a public adjuster, so your process will be a little different than the insurance adjuster exam you might take in other states.
What Is An Insurance Claims Adjuster?
The typical job of an insurance claims adjuster who works for an insurance company is to investigate claims made by policyholders. You are the expert who visits the site of a claim, talks to the claimant, interviews witnesses, assesses damage and makes sure the claim is legitimate and paid out correctly.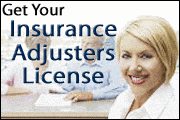 The job of a public adjuster is a bit different. This is an independent assessor who may be hired by an individual to evaluate or testify to a valid claim.
How Do I Become A Missouri Insurance Claims Adjuster?
Missouri does not license insurance claims adjusters. Missouri only requires a license to become a public adjuster/solicitor. To become a public adjuster, you will have to take and pass the Missouri public adjuster exam. Missouri residents interested in independent catastrophe adjusting should consider obtaining a non-resident Texas or Florida adjuster license.
How Do I Start Working As An Insurance Claims Adjuster In Missouri?
If your goal is to work as a public adjuster, you will still need claims adjuster training in Missouri to pass the public adjuster exam. If you want to be an insurance claims adjuster, or if you want to be qualified as both, you will need to get certified as a non-resident insurance claims adjuster in a different state. Earning a license in another state as a non-resident is quite common and will help you in your pursuit of an adjuster career in Missouri.
Whichever path you choose to take, we have Missouri adjuster license courses to help. We have online courses as well as courses like our Texas all-lines adjuster pre-licensing course for non-resident adjuster training. Simply click the link below to find the course that is right for you.
While you are selecting your courses, you should also investigate our Xactimate training. Xactimate proficiency is an absolute must for both public adjusters and other insurance claims adjusters. This is the software that the experts rely on to calculate claims adjustments. Our courses will help you master this software, making your job easier and making you more skilled and more appealing to potential employers.
Recommended Missouri Adjuster License Training Courses
AB Training Center provides Missouri Adjuster training and materials needed to obtain your Missouri Public Adjuster License, as well as courses to help you earn your Designated Home State (DHS) License. We also offer courses for those interested in catastrophe adjusting. Simply select from the recommended courses below.
Recommended Training Courses:
Online Training Courses
Webinars Or Audio Conferences
Find Seminars, Webinars, And Online Training In Your Area
Contact Info For Your Missouri Claims Adjuster Licensing Exam
To help with your examination scheduling, we have provided below information on Missouri licensing requirements, its insurance department, and examination scheduling facilities.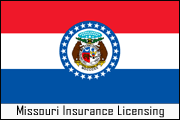 Missouri Department of Insurance - Licensing DivisionAddress:
P.O. Box 690 | Jefferson City, MO 65102-0690
Phone:
573.751.3518
Fax:
573.526.3416
Email:
licensing@insurance.mo.gov
Website:
https://insurance.mo.gov/agents/
Examination SchedulingProvider:
Pearson VUE
Phone:
1.866.274.4740
Website:
http://www.pearsonvue.com/mo/insurance/
Good luck passing your Claims Adjuster insurance licensing exam!
Other Insurance Licensing Courses For Missouri:
Disclaimer
This information is based on state laws and regulations, and is subject to change. ABTrainingCenter makes every effort to make sure this information is current and accurate, however, ABTrainingCenter is not engaged in rendering legal or professional advice and shall not be held responsible for inaccuracies contained herein.