Nebraska Insurance Adjuster License Training & Exam Prep
Best-Selling Training Courses:
Online Training Courses
Instructor-Led: Webinars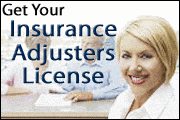 Earn Your Nebraska Insurance Adjuster License!
Nebraska Insurance Adjuster Licensing Requirements
If you are interested in becoming an insurance claims adjuster in Nebraska, your path may be a little bit different than in other states. Nebraska does not license insurance claims adjusters - but that doesn't mean you can't work as one in this state. It just means there is no Nebraska insurance adjuster exam you need to take or Nebraska license you need to possess. So, how do you become an insurance claims adjuster in Nebraska? Keep reading to learn more.
What Is An Insurance Claims Adjuster?
First, it is important to understand what an insurance claims adjuster is. The insurance claims adjuster is the first person an insurance company calls when one of their policyholders makes a claim. It is your job as the adjuster to go to the scene of an accident or another qualifying event to determine if this is a real claim, and if so, how it should be paid. Your job is a vital part of the insurance process.
How Do I Become A Nebraska Insurance Claims Adjuster? What Licensing Is Required?
Nebraska does not require a license to work as an adjuster, but you will still need to be able to show that you have some claims adjuster training. Nebraska residents interested in independent adjusting should, therefore, consider obtaining a Designated Home State (DHS) Texas or Florida adjuster license. See below for recommended courses.
How Do I Start Working As An Insurance Claims Adjuster In Nebraska?
You will have to be hired by a company that needs insurance claims adjusters, and to get hired, you will likely need to show some credentials. Fortunately, states like Texas and Florida have DHS insurance adjuster licenses you can obtain as a non-resident. To obtain one of those licenses, you will have to pass the licensing exam in the respective state. That's where Agent Broker Training Center comes in. We offer adjuster license courses to applicants in Nebraska to help them pass those out-of-state licensing exams.
These are online courses that include the state's licensing exam. You will get all the information you need to pass these licensing exams. All you have to do is put in the study time.
When choosing your training course, also consider clicking the link for our live online Xactimate course. Xactimate is the primary tool for today's insurance adjuster to input claim information. Take advantage of our course to learn all the ins and outs of the program.
Recommended Nebraska Adjuster License Training Courses
AB Training Center provides Adjuster training and materials for those who are interested in becoming a NE Independent Adjuster. Since Nebraska does not license adjusters, you may become licensed through the Texas or Florida program to obtain a DHS license. Simply select from the recommended courses below.
And to help your career, we have included below a link to our Xactimate training course, which is the leading claims software program in the country.
Best-Selling Training Courses:
Online Training Courses
Instructor-Led: Webinars
Contact Info For Your Nebraska Claims Adjuster Licensing Exam
To help with your examination scheduling, we have provided below information on Nebraska licensing requirements, its insurance department, and examination scheduling facilities.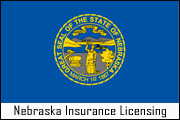 Nebraska Department of Insurance - Licensing DivisionAddress:
Terminal Building | 941 O Street, Suite 400 | Lincoln, NE 68508-3639
Phone:
402.471.4913
Fax:
402.471.6559
Email:
licensing@doi.state.ne.us
Website:
https://doi.nebraska.gov/producers/producer-licensing
Good luck passing your Claims Adjuster insurance licensing exam!
Other Insurance Licensing Courses For Nebraska:
Disclaimer
This information is based on state laws and regulations, and is subject to change. ABTrainingCenter makes every effort to make sure this information is current and accurate, however, ABTrainingCenter is not engaged in rendering legal or professional advice and shall not be held responsible for inaccuracies contained herein.