Nevada Insurance Adjuster License Training & Exam Prep
Best-Selling Training Courses:
Instructor-Led: Webinars
Nevada Insurance Adjuster Licensing Info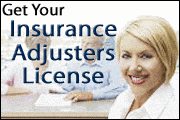 Nevada Insurance Adjuster Licensing Requirements
Becoming a Nevada Claims Adjuster can be an appealing profession that can be quite lucrative. But before you can begin working as an Insurance Adjuster, you must first obtain your NV Insurance Adjuster License.
What Is An Insurance Claims Adjuster?
An insurance claims adjuster is one of the most exciting and important jobs in the insurance field. You are the person the insurance company relies on to let them know how valuable a claim is. With your Nevada insurance adjuster license, you are qualified to determine how much, if anything, the insurance company has to pay out. Part investigator and part mathematician, an insurance claims adjuster has a unique and engaging occupation.
How Do I Become A Nevada Insurance Claims Adjuster?
You will want to start by getting a job or internship with an insurance company in Nevada so that you can get a feel for handling claims. After a couple of years of this claims adjuster training, Nevada insurance professionals can consider taking the Nevada insurance adjuster exam. Because you want to pass your exam on the first try, you should dedicate part of your training time to taking established Nevada adjuster license courses.
You can find fantastic adjuster license courses with Agent Broker Training Center by searching the links below. These are online courses you can take around your work schedule so you can complete them at your own pace. Combined with your work experience, these courses can give you an excellent chance of passing the exam.
You will also want to consider taking our live online Xactimate class at some time during your training. Xactimate is the leading claims adjuster software, and being proficient in it will not only impress your current employers, but it will also make your job easier and make you more competitive for other positions down the road.
Recommended Nevada Adjuster Licensing Courses And Exam Prep Materials
To find Nevada Adjuster pre-licensing courses, study guides, practice tests, and exam prep materials via our live in-person classes, online training courses, and self-study materials, either click on one of the "Recommended Courses" below, or select "Adjuster" and your state from the "Licensing" section of the search box below.
Also Available: Xactimate Training Courses
In addition to our adjuster pre-licensing course, you will also want to sign up for one of our online Xactimate software trainings. Xactimate is the leading claims estimation software used in the industry today, and you will want to have thorough familiarity with it, which our course will provide.
Best-Selling Training Courses:
Instructor-Led: Webinars
Find Seminars, Webinars, And Online Training In Your Area
Nevada Insurance Adjuster License Requirements
Nevada Adjuster License Requirements For Resident Agents:
21 years of age or older

Be a resident of Nevada for 90 days prior to submission of application

Pass the NV state exam administered by Pearson VUE

Complete the Nevada Insurance Adjuster License application and submit with applicable fees

Submit fingerprints and undergo basic background check
Nevada Insurance Adjuster License Info For Non-Resident Agents
Non-resident applicants for a NV Adjuster License must submit an application. Please visit the
National Insurance Producer Registry
for more information on Nevada non-resident licensing.
NOTE: Nevada does not grant licenses reciprocally.
Contact Info For Your Nevada Claims Adjuster Licensing Exam
To help with your examination scheduling, we have provided below information on Nevada licensing requirements, its insurance department, and examination scheduling facilities.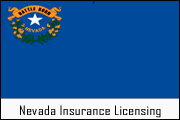 Nevada Department of Insurance - Licensing DivisionAddress:
788 Fairview Drive, #300 | Carson City, NV 89701-5491
Phone:
775.687.0700
Fax:
775.687.0787
Website:
http://doi.nv.gov/Licensing/Education_Providers/Prelicensing_Education_Providers
Examination SchedulingProvider:
Pearson VUE
Phone:
1.800-274-2609
Website:
http://www.pearsonvue.com/nv/insurance/
Good luck passing your Claims Adjuster insurance licensing exam!
Other Insurance Licensing Courses For Nevada:
Disclaimer
This information is based on state laws and regulations, and is subject to change. ABTrainingCenter makes every effort to make sure this information is current and accurate, however, ABTrainingCenter is not engaged in rendering legal or professional advice and shall not be held responsible for inaccuracies contained herein.