New Jersey Adjuster Licensing Class & Exam Prep Materials
Best-Selling Training Courses:
Online Training Courses
Instructor-Led: Virtual/In-Person Seminars
Instructor-Led: Webinars
New Jersey Insurance Adjuster Licensing Requirements
Interested in the insurance business in New Jersey, but don't want to sell insurance directly? You may want to consider becoming a New Jersey insurance adjuster.
What Is An Insurance Claims Adjuster?
An insurance adjuster is the field agent of the insurance world. When someone makes a claim, the insurance company needs to know whether the claim falls under the claimant's policy and how liable the insurance company is.
To gather this information, companies send an insurance claims adjuster. The adjuster visits the site of the event that precipitated the claim and conducts a thorough investigation to determine the validity and value of that claim.
What Does A New Jersey Claims Adjuster Do?
A New Jersey Insurance Adjuster inspects property damage or personal injury claims in Newark, Jersey City, Paterson, Elizabeth, Edison, Toms River, Clifton, Camden, Passaic, Princeton, Trenton, and other cities to determine how much the insurance company should pay for the loss. They might inspect a home, a business, or a vehicle to determine how much the insurance company should pay out.
Though the process for reviewing a home versus a car claim may very somewhat, to determine the amount of payout, an Adjuster might interview the claimant and/or witnesses, inspect the damaged property, do additional research such as look at photos, police reports, or doctor/hospital records, evaluate damage, ascertain payout amount, and communicate with the insurance agent and/or client. Typically, adjusters will:
Verify an insurance policy exists for the insured person and/or property
Identify coverages for which the insured is covered
Evaluate the covered injuries and/or damages
Complete applicable paperwork
Negotiate a settlement according to the applicable laws
How To Become A New Jersey Insurance Adjuster
Technically, you are free to start adjusting claims in New Jersey without any special licensing or certification. That said, most insurance companies prefer to hire some with training or experience, so we recommend taking either the Florida or Texas "Designated Home State" training courses listed below.
Without training, to get hired as an insurance claims adjuster in New Jersey your best bet is to join an insurance company as an intern or provisional staff member and learn on the job. To improve your chances of landing this position in NJ, here's a few tips:
Earn A Designated Home State License
For residents of states that don't license adjusters, like New Jersey, states like TX and FL allow non-residents to take an adjuster exam that they can use to designate as their "home state" when it comes to adjusting. See the links below for details on these courses
Learn Xactimate
This is the number one claims adjustment software program that all the best adjusters use. If you know Xactimate well, you will have an advantage over others applying for the same job
Enroll In An Agent Broker Training Center Adjuster Licensing Course
We have courses to help you learn Xactimate as well as prepare you for either the Florida or Texas all-lines adjuster licensing exam. Click the links below to register for your courses and maximize your New Jersey insurance adjuster opportunities!
Recommended New Jersey Insurance Adjuster Licensing Courses, Study Guides, And Exam Prep Materials
AB Training Center provides approved Adjuster training courses, study guides, and exam prep materials needed to obtain an Adjuster license in New Jersey. Simply select from the recommended courses below, or search under "Adjuster" and your state from the "Licensing" section of the search box. Good luck passing your New Jersey Claims Adjuster insurance licensing exam!
Also Available: Xactimate Training Courses
We also have courses to help you familiarize yourself with Xactimate software. If you aren't familiar with Xactimate already, you'll know all about it once you start working as an adjuster. This is critical claims estimating software and we can show you how to use it the right way.
Best-Selling Training Courses:
Online Training Courses
Instructor-Led: Virtual/In-Person Seminars
Instructor-Led: Webinars
Find Seminars, Webinars, And Online Training In Your Area
Licensing Info For How To Become A New Jersey Adjuster
Below is information on the licensing requirements for becoming an New Jersey Insurance Adjuster, its insurance department, and examination scheduling facilities.
License Requirements For New Jersey Insurance Adjusters
New Jersey only requires a license to become a public adjuster. New Jersey residents interested in independent catastrophe adjusting should consider obtaining a non-resident Texas or Florida adjuster license. For more information on becoming an Insurance Adjuster, contact the New Jersey Insurance Department.
New Jersey Department of Banking and Insurance - Insurance Licensing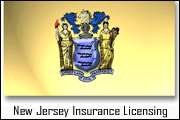 Address:
20 W. State Street | P.O. Box 327 | Trenton, NJ 08625-0327
Phone:
609.292.7272
Fax:
609.984.5263
Website:
https://www.state.nj.us/dobi/division_insurance/index.htm
Examination SchedulingProvider:
PSI Services LLC
Phone:
800-733-9267
Website:
www.psiexams.com
Good luck passing your Claims Adjuster insurance licensing exam!
Other Insurance Licensing Courses For New Jersey:
Disclaimer
This information is based on state laws and regulations, and is subject to change. ABTrainingCenter makes every effort to make sure this information is current and accurate, however, ABTrainingCenter is not engaged in rendering legal or professional advice and shall not be held responsible for inaccuracies contained herein.