New Mexico Insurance Adjuster License Class & Exam Prep Materials
Best-Selling Training Courses:
Online Training Courses
Instructor-Led: Webinars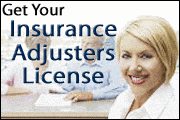 Earn Your New Mexico Insurance Adjuster License!
Becoming a New Mexico Claims Adjuster can be an appealing profession that can be quite lucrative. But before you can begin working as an Insurance Adjuster, you must first obtain your NM Insurance Adjuster License.
How To Earn Your Insurance Claims Adjuster License In New Mexico
You earn your license by passing the New Mexico insurance adjuster exam. This test is challenging if you do not have prior claims adjuster training. Luckily, the Agent Broker Training Center offers comprehensive New Mexico adjuster license courses that give you a great chance of passing the exam on the first try.
The test contains 50 questions, and you have one hour to complete it. You can register for the exam with Prometric by calling 1-800-853-5448 or visiting them online. There is an examination fee. If you achieve a score of 70 percent or greater, you pass. The test is computer-administered, and you will receive an email telling you whether or not you passed. Before you can receive your license, you will need to be fingerprinted for a background check. 3M Cogent is the company that processes your fingerprints. Call them at 1-877-996-6277 or make a fingerprinting appointment online. Fingerprinting comes with a fee.
Finally, you need to submit a $10,000 bond to the State of New Mexico Office of Superintendent of Insurance within ten days of your application. With all this in place, you can then apply for your license. You should receive your license in about ten days. Then, you can start working as an insurance claims adjuster in New Mexico.
Recommended New Mexico Adjuster Licensing Courses, Study Guides, And Exam Prep Materials
AB Training Center provides approved New Mexico Adjuster training courses needed to obtain your New Mexico Insurance Adjuster license. We have everything you need to prepare yourself for the New Mexico Claims Adjuster exam. Simply select from the recommended courses below, or search under "Adjuster" and your state from the "Licensing" section of the search box.
Also Available: Xactimate Training Courses
We also have courses to help you familiarize yourself with Xactimate software. If you aren't familiar with Xactimate already, you'll know all about it once you start working as an adjuster. This is critical claims estimating software and we can show you how to use it the right way.
Best-Selling Training Courses:
Online Training Courses
Instructor-Led: Webinars
Licensing Info For How To Become A New Mexico Insurance Adjuster
Below is information on the licensing requirements for becoming an New Mexico Insurance Adjuster, its insurance department, and examination scheduling facilities.
New Mexico Adjuster License Requirements:
18 years of age or older

No pre-licensing is required, however, New Mexico makes some stipulations in regard to experience prior to obtaining their license:

Have a minimum of one year of experience, education or training in the handling of losses or claims, such that they are capable of fulfilling the duties of an adjuster responsibly

Be able to demonstrate a good business reputation, and must intend to engage in a bona fide manner in the business of adjusting insurance claims

Complete the New Mexico Insurance Adjuster License application and submit with applicable fees

Resident adjusters are required to complete 24 hours of continuing education (CE) every two years. The 24 hours must include at least 3 hours of Ethics.
Adjusters that work Flood claims are required to take 3 hours of continuing education related to Flood Insurance
Non-Resident New Mexico Insurance Adjuster License
Non-resident applicants for a NM Adjuster License must submit an application. Please visit the
National Insurance Producer Registry
for more information on New Mexico non-resident licensing.
NOTE: New Mexico grants reciprocal licenses to adjusters who are licensed in their home state. New Mexico will also accept a Designated Home State (DHS) license from an adjuster whose home state does not license.
Contact Info For Your New Mexico Claims Adjuster Licensing Exam
To help with your examination scheduling, we have provided below information on New Mexico licensing requirements, its insurance department, and examination scheduling facilities.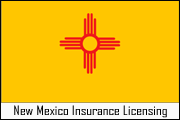 New Mexico Department of Insurance - Licensing DivisionAddress:
P.O. Box 1269 | Santa Fe, NM 87504-1269
Phone:
505.827.4551
Fax:
855-427-5674
Website:
https://www.osi.state.nm.us/pages/bureaus/producers/license-information/individual
Examination SchedulingProvider:
Prometric
Phone:
855-427-5674
Website:
https://www.osi.state.nm.us/ProducerLicensing/index.aspx?AspxAutoDetectCookieSupport=1
Good luck passing your Claims Adjuster insurance licensing exam!
Other Insurance Licensing Courses For New Mexico:
Disclaimer
This information is based on state laws and regulations, and is subject to change. ABTrainingCenter makes every effort to make sure this information is current and accurate, however, ABTrainingCenter is not engaged in rendering legal or professional advice and shall not be held responsible for inaccuracies contained herein.