South Dakota Insurance Adjuster License Training & Exam Prep
Best-Selling Training Courses:
Online Training Courses
Instructor-Led: Webinars
Earn Your South Dakota Insurance Adjuster License!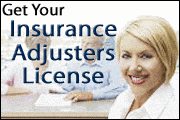 Get involved in the exciting field of South Dakota insurance by becoming an insurance claims adjuster. Without claims adjusters, insurance companies cannot function, as claims adjusters make sure a claim is legitimate and valid.
South Dakota does not require a license to work as an insurance claims adjuster, nor is there a South Dakota insurance adjuster exam or required courses. This means you are responsible for your own claims adjuster training.
How To Get Claims Adjuster Training In South Dakota
South Dakota residents interested in independent adjusting can obtain a Designated Home State Florida or Texas adjuster license. An insurance adjuster often travels to different states assessing catastrophe claims. For this reason, they need a "home state" where they can acquire a license to use wherever they go. States like Texas and Florida offer these types of licenses. A DHS adjuster license may increase your chances of getting hired. You can find courses for the Texas or Florida adjuster license by clicking the respective links below.
To gain experience and skills in claims adjusting, you can apply to work as a trainee for an insurance company and learn on the job. To give you a competitive edge in the hiring market, we also recommend learning Xactimate, the standard insurance claims adjuster software. You can find expert-level courses for Xactimate from Agent Broker Training Center. Just click the links below.
Recommended South Dakota Adjuster Licensing Courses, Study Guides, And Exam Prep Materials
AB Training Center provides South Dakota Adjuster training classes, study guides, and exam prep materials needed to obtain your Insurance Adjuster license to use in South Dakota. Simply select from the recommended courses below, or search under "South Dakota" in the search box thereafter for "Insurance-Adjusters".
Also Available: Xactimate Training Courses
We also have courses to help you familiarize yourself with Xactimate software. If you aren't familiar with Xactimate already, you'll know all about it once you start working as an adjuster. This is critical claims estimating software and we can show you how to use it the right way.
Best-Selling Training Courses:
Online Training Courses
Instructor-Led: Webinars
Find Seminars, Webinars, And Online Training In Your Area
Licensing Info For How To Become A South Dakota Adjuster
Below is information on the South Dakota Insurance Department and examination scheduling facilities.
Contact Info For Your South Dakota Claims Adjuster Licensing Exam
To help with your examination scheduling, we have provided below information on South Dakota licensing requirements, its insurance department, and examination scheduling facilities.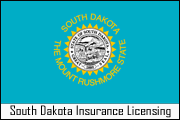 South Dakota Division of Insurance - Producer Licensing DivisionAddress:
445 E. Capitol Avenue | Pierre, SD 57501-2000
Phone:
605.773.3513
Fax:
605.773.5369
Website:
https://dlr.sd.gov/insurance/about_us.aspx
Examination SchedulingProvider:
Prometric
Phone:
1.800.864.8373
Website:
http://www.prometric.com/SouthDakota/Insurance.htm
Good luck passing your Claims Adjuster insurance licensing exam!
Other Insurance Licensing Courses For South Dakota:
Disclaimer
This information is based on state laws and regulations, and is subject to change. ABTrainingCenter makes every effort to make sure this information is current and accurate, however, ABTrainingCenter is not engaged in rendering legal or professional advice and shall not be held responsible for inaccuracies contained herein.