SEARCHING FOR FINANCIAL ADVISOR TRAINING COURSES?
Financial advisors assist clients in the planning of their financial affairs, such as investing, retirement planning, college savings, wills, estate planning, and taxes. This could include advice regarding life insurance or other types of insurance such as long term care or income protection.
A career in financial advising - for which specialized financial advisor training is required - includes stockbrokers, insurance sales representatives, accountants, and many others.
Each of these Financial Advisor careers need training or licensing - and the Agent Broker Training Center offers several financial advisor training and licensing course options, including live classroom, online, and self-study financial advisor training courses.
HOW TO BECOME A FINANCIAL ADVISOR
To become a Financial Advisor, you must first obtain the necessary professional license(s). License requirements will vary depending on what type of assets you will be handling.
For example, if you want to sell securities, you must obtain a Series 7 license. If you wish to sell mutual funds and variable annuities, you would need to get a Series 6 license. There are also specific license types for selling options, futures, and being an investment banker.
To see available Financial Advisor licensing types, click here. To see a list of insurance-related Financial Advisor licensing, click here.
---
EXPAND YOUR CAREER: FINANCIAL PLANNING TRAINING COURSES
---

Would you like to expand your career in Financial Advising? Many advisors provide more than one service to their clients. Many offer insurance, such as Life & Health or Property & Casualty, while others provide counsel in areas such as annuities and mutual funds. For these areas and more, a professional license or advanced training is required.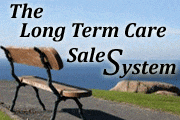 Below are a few of the courses in this area:
---
FINANCIAL DESIGNATIONS AND FINANCIAL ADVISOR CERTIFICATIONS
---

Would you like to pursue a financial certification, such as the Certified Financial Planner (CFP), to accelerate your Financial Planning Training? Or maybe you would like other finance designations or to specialize in areas such as annuities, retirement planning, or estate planning? Then you've come to the right place!
The AB Training Center provides several financial advisor training courses and finance designations and certifications to assist with your financial advisor training needs, including: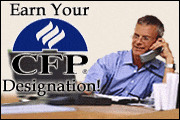 Click here for a full listing of available Financial Designations and Certifications.
---
EARN YOUR CONTINUING EDUCATION CREDITS
---

We offer Insurance, Firm Element, and CFP continuing education courses to help fulfill annual CE requirements for those with a career in financial advising.
Simply search under "Continuing Education" in the following search box for your desired interests, select your state, and press 'Go!'