Florida Life & Health Insurance License Exam
Earn Your Florida Life and Health Insurance License!
Become A Florida Insurance Agent! The best place to get started if you're seeking your health and life insurance license in Florida is right here. ABTrainingCenter.com has the state-approved Florida life and health pre-licensing courses and exam prep materials you need to meet your life and health insurance licensing requirements and help you pass the Florida health and life insurance exam.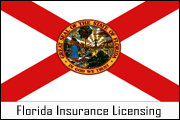 What A Florida Life And Health Insurance License Can Do For You
If you are interested in becoming a life and health insurance agent in Florida, you must have the proper life and health insurance license. Life and health insurance policies are some of the most commonly sought policies for Florida residents, so it is in your best interests as an insurance provider to pursue this license.
Florida Life And Health Pre-Licensing Requirements For Resident Agents
Each state has its own pre-licensing and licensing regulations for becoming a life and health insurance agent. For a life and health insurance license in Florida, you will need 40 hours of pre-licensing training. You can get that training by taking the appropriate Agent Broker Training Center course below. Once you successfully complete the course as indicated by passing the certification exam at the end of the course, you will receive the required certificate of completion.
If you are 18 years or older, a legal U.S. citizen and resident of Florida and have your certificate of completion, schedule a Florida life and health insurance licensing exam with PearsonVUE. However, there are a few things to keep in mind. You must submit your license application online before you schedule your exam. You will also need to be fingerprinted at a state-authorized location.
Florida Life And Health Licensing Examination Requirements
If your application is approved, you will receive an Examination Authorization Notice. Bring this and your certificate of completion to your scheduled testing location before the expiration date on the notice. You should also bring a valid form of government-issued photo I.D. like a passport or driver's license.
The Health & Life (including Annuities & Variable Contracts) insurance licensing exam consists of 165 multiple-choice questions, of which 15 are pre-test questions. You will have 175 minutes to complete the exam. When the test is complete, you will receive a score report that says whether you have passed or failed. You will also receive a numeric score. If you achieve a score of at least 70%, you will have passed and can apply for your license through MyProfile.
Be aware that even once you receive your license and become a Florida Insurance Agent, you must be employed by an authorized insurer or licensed firm to transact insurance.
Life And Health Insurance Courses For Florida With Agent Broker Training Center
AB Training Center has the online courses you need to prepare for and qualify for your Florida health and life insurance licensing exam. The online course provides a wealth of information as well as printed study materials that you can use to master the subject matter and pass the licensing exam quickly. To get started, click on your desired course below.
Recommended Florida Life And Health Insurance Licenses Courses And Exam Prep Materials
To find FL Life and Health insurance licensing courses and exam prep materials for becoming a Florida Insurance Agent, simply click on any of the recommended courses below, or select "Florida" and your state from the "Licensing" section of the search box below. Good luck passing your Florida Life & Health insurance licensing exam!
Recommended Training Courses:
Online Training Courses
Find Seminars, Webinars, And Online Training In Your Area
Contact Info: Florida L&H Insurance License Requirements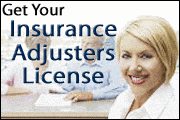 Florida Department of Insurance - Licensing DivisionAddress:Florida Department of Financial ServicesAddress:
Bureau of Agent and Agency Licensing | P.O. Box 6000 | Tallahassee, FL 32314-6000
Phone:
850.413.3137, Ext. 1101
Website:
https://www.myfloridacfo.com/Division/Agents/Licensure/General/docs/6-series.htm
Examination Scheduling
FL examination scheduling is administered by:
Provider:
Pearson VUE
Phone:
1.800.274.0455
Website:
http://www.pearsonvue.com/fl/insurance/
Other Insurance Licensing Courses For Delaware:
Disclaimer
This information is based on state laws and regulations, and is subject to change. ABTrainingCenter makes every effort to make sure this information is current and accurate, however, ABTrainingCenter is not engaged in rendering legal or professional advice and shall not be held responsible for inaccuracies contained herein.