Earn An Insurance Or Financial Services Certification
Which Certification Is Right For You?
Certifications have proven to be effective in enhancing both your knowledge and your income potential. Luckily, TrainingCenter offers a variety of insurance and financial services certification courses, including CFP, CFA, Risk Manager, ARM, AINS, and Workers Comp.
Most of these certification courses are availagle in online, in-person, OnDemand, and self-study formats. Simply click on the applicable link below for more information about that license type.
Financial Services Certifications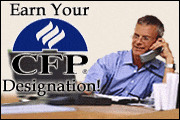 Have you considered pursuing a financial certification, such as the CFP, to accelerate your career in the financial services industry? TrainingCenter offers financial services certification courses to help you earn your CFP, CFA, QFA, and other designations.
More Details/Order:
www.ABTrainingCenter.com/Financial-Advisor-Certifications-Designations
Insurance Industry Certifications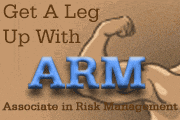 TrainingCenter offers insurance certification courses for insurance, risk, claims, and more, including courses for earning your ARM, AINS, APA, AIC, CLU, and other certifications.
More Details/Order:
www.ABTrainingCenter.com/Insurance_Certifications_Designations.asp
Workers Comp Certification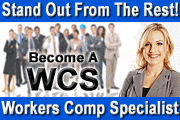 TrainingCenter offers state-specific Workers Compensation Specialist certification courses. Click the link below to find details on a Workers Compensation Specialist certification for your state.
More Details/Order:
www.ABTrainingCenter.com/Workers_Compensation_Specialist.asp